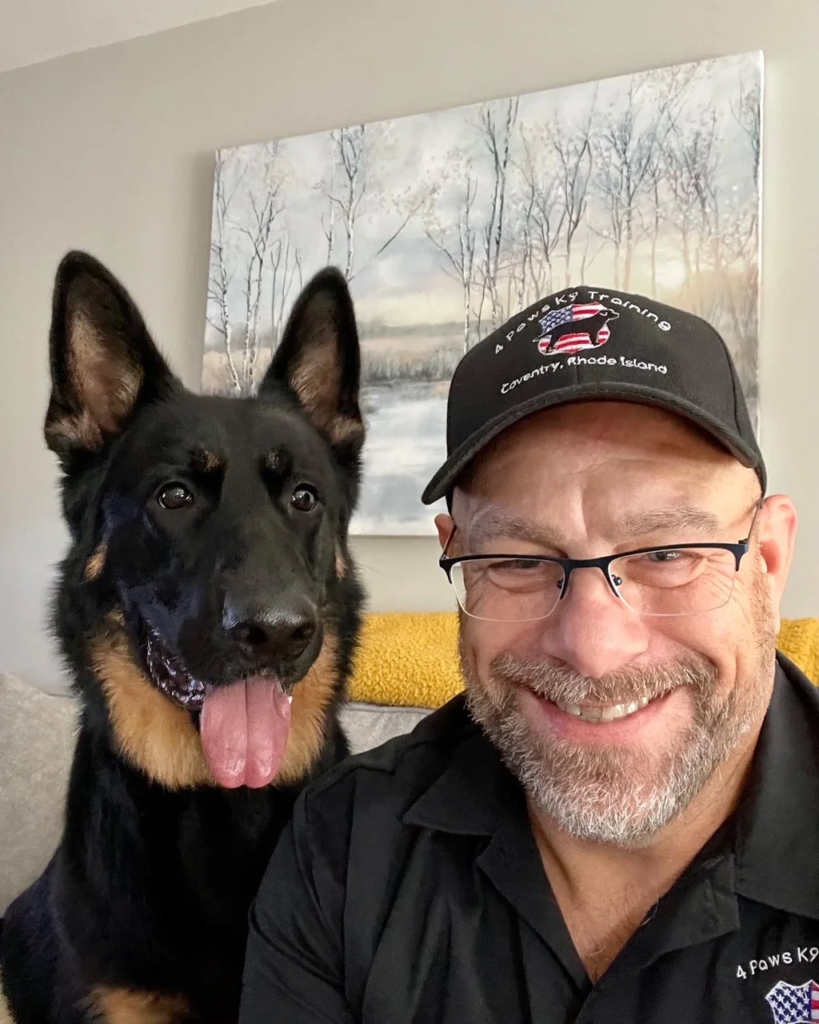 I have been training dogs for over 17 years and I am one of the lucky dog trainers that started out only using positive methods. I have trained group lessons and private lessons with some of the state's top trainers.
I attend seminars, read books and keep myself connected to other trainers to continue my learning. I always strive to give you the latest information on animal training that is based on scientific research. I have a thirst to understand as much as possible about dogs from learning about raw feeding from Dr. Richard Patton and Canine Nutritionist Johnna Deveroux to learning about Stem Cell treatments from Dr. Daniel Cardosa of Big River Veterinary.
I am certified in dog training by famous trainer Sharon Bolt and CPR & First Aid certified by Melanie Monteiro. Current member of APDT The Association of Professional Dog Trainers.
A special shout out to my mentor Ret. Sgt RISP Matthew Zarrella who's knowledge and expertise has helped and made me the trainer that I am today. Thank you Matt!
Training your pet is not about tough love or who is top dog. Over the years I have developed a method of training animals that is not about force or using discipline, but is fun for all, and thoroughly modern and innovative. So put that dog whistle down, and give me a call today.